Here is My collection of Results from hits. You have been warned, this page contains graphic pictures of death.
paul castellano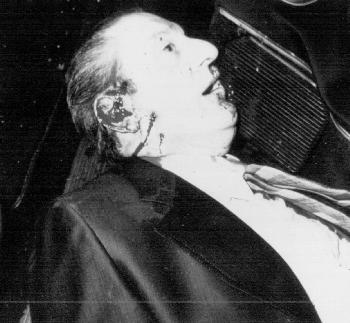 Big Paulie was gunned down by 2 assasins out side sparks steak house in Coney Island on December 16
benjamin'Bugsy'Siegel
A few months before he had got into an argument with Charlie' Lucky' Luciano, one of his old time best freinds, Charlie had invested a bundle of money in Bugsys casino, The Flamingo, and didn't get anything back. So one night when Bugsy was sitting in his L.A. House, 3 shots came through the window, hitting his face and blowing out his eye, which went 15 metres across the room, and his eyelids were found stuck to the ceiling.